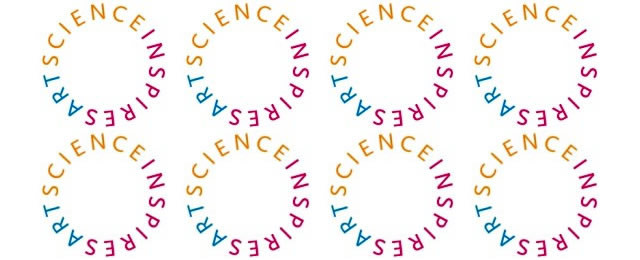 Biodiversity/Extinction exhibition October 10 – February 28
Posted on
September 25, 2015
Biodiversity/Extinction
17th international art-sci juried exhibition
organized by Art & Science Collaborations
October 10, 2015 – February 28, 2016
at the New York Hall of Science
Artists Reception: Nov.8, 3-5pm

OUR DISTINGUISHED JURORS SELECTED:

Hetty Baiz (USA), Elizabeth Bajbor (Poland), Bengston+Wetherwax (USA), Bec Bigg-Wither (Australia), Don Cooper (USA), Donna Davis (Australia), Gina Duque (Canada), Michael Felber (USA), Jon Goldman (USA), Angela Gonzalez (USA) Jaden J.A. Hastings (USA), Joseph Ingoldsby (USA), Lea Kannar-Lichtenberger (Australia), Jennifer Kim Sohn (USA), Beth Krensky (USA), JM Landin (USA), Lee Lee (USA), Dash Masland (USA), Nadir+Peppermint (USA), Yoko Shimizu (Japan), Lauren Strohacker (USA), Ashley Williams (USA), and Jon Wyatt (UK).

THE ONLINE EXHIBITION:
www.asci.org/artikel1434.html

INTRODUCTION

The Paleolithic cave paintings at Lascaux, France are a magnificent record of early man's portrayal of the biodiversity of his surroundings. Artists have continued this long tradition, finding endless inspiration from the shape, color, pattern, texture, movement, and sounds of our natural world to create art in all expressive media. Taking the example of birds: Leonardo keenly observed and drew the flight pattern of birds in an attempt to invent a flying machine; Alfred Hitchcock used bird sounds as a psychological metaphor in his film, The Birds; Audubon's self-published opus, Birds of America, proved his dual genius as a naturalist and artist; and today, a growing number of contemporary artists AND scientists are creating art in reaction to the critical issues of biodiversity/extinction.
Today we are learning about the importance of conserving Earth's biodiversity for more than its innate beauty, capacity to inspire art, and to lift our spirits. Globally, the scientific community recognizes biodiversity as the key indicator of the health of our planet's ecosystems, which in turn, sustain all life. Art inspired by scientific research is becoming a valuable tool for sharing these ideas with our image-based society.
Cynthia Pannucci, Founder-Director of Art & Science Collaborations, Inc. (ASCI)
ART JUROR STATEMENT

My background is in contemporary art and yet I find myself going to work everyday at a science-based environmental organization – not a museum or art gallery. This is a purposeful linking of disciplines on my part.
Artists, as demonstrated by the breadth and depth of entries received for this show, have unique ways of seeing the world and understanding contemporary challenges like climate change and loss of biodiversity. Environmental organizations, however, have often overlooked the role that the humanities play in promoting conservation and resiliency in the natural world. This exhibition was a welcome reminder of the necessity of cross-disciplinary engagement between the sciences and humanities. I was deeply inspired by the submissions and exhilarated by the eagerness of artists to work across disciplines.
My favorite finalists – Microbial Selfies by Nadir+Peppermint, Animal Land by Lauren Strohacker+Kendra Sollars, and Underwater Efflorescence by Yoko Shimizu – haunted me with their strange splendor. Moreover, their methodologies – fusing artistry, technology, science, and experimentation – beautifully embodied the exhibition's theme. Moving forward, the environmental movement should take a cue from these visionary artists. It is only by working collaboratively that we will succeed in creating a more sustainable, just, and biodiverse world.
Elizabeth Corr
Manager of Art Partnerships, Natural Resources Defense Council
www.nrdc.org
SCIENCE JUROR STATEMENT

E.O. Wilson has said, "In the early stages of creation of both art and science, everything in the mind is a story." By letting us see the world in ways we may not have perceived before, art allows us to discover and enhance our collective experience of the beauty and wonder of our biodiverse planet. The E.O. Wilson Biodiversity Foundation is dedicated to cultivating awareness and promoting understanding of biodiversity as a key foundation for citizen engagement and inspired care of our planet. The enormity of our race against extinction can only be fully appreciated when we are fully aware of the immensity of life upon which we absolutely depend, and which depends upon us. To this end, this exhibit invites us to see nature in ways we might not have seen it before – not only highlighting nature's great beauty, but also the complex role and importance of every species within the intricate web of life that supports our lives. By capturing our imagination, this exhibit rekindles a sense of awe about the diversity of life that makes up our world and inspires us to be compassionate stewards of the planet that is our home.
Paula J. Ehrlich, DVM, PhD
President & CEO, E. O. Wilson Biodiversity Foundation
www.eowilsonfoundation.org
 CO-JUROR ABBREVIATED BIOS:
www.asci.org/artikel1421.html
 ASCI's EXHIBITION ARCHIVE:
www.asci.org/artikel62.html